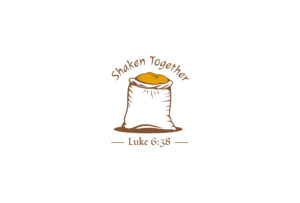 Shaken Together, LLC
Dr. Franklin Cobos and Jack McNeilus established Shaken Together, LLC with the purpose of providing low cost foods to Cumberland Country, TN and the surrounding communities.  We seek foods which possess at least 2 of 3 highly valued traits:
 Taste
 Nutrition
 Affordability
December 26, 2017 UPDATE
New Specialty Seasonal Products, Available Soon
Place orders by calling 931-265-2140
TN Corn Meal
We have a limited supply of two varieties of non-GMO heirloom corn in stock, Hickory Kane, and Crow's Feet. We expect to grind these varieties into a fine flour soon. Both varieties were grown in 2017, near you. Treat your taste buds to great locally grow crops!
To insure we may enough for your needs on the first run, call and order now. We hope to be able to grind once or twice a month, until this year's limited supply runs out. Because this is ground fresh with no preservatives, we recommend that you refrigerate this product to retain maximum freshness. We can grind rice flour and expect to have some TN organic wheat soon.
NC Peanuts/Peanut Products 
About the first of December, we will acquire roasted peanut butter stock from the producer. This fresh roasted product is the starting point for grinding your own peanut butter. It is not salted. We have ordered a some extra inventory and we will fill any order quantity while the supply lasts. (more than half of this product has already been sold) To insure that we have enough for your requirements, reserve your order by contacting us now. Other items possible: Almond butter stock is available in 30 lb boxes. Already ground peanut butter by the case is available with some savings, but must be ordered early.
TN Sunflower Seeds
We have purchased a local crop of black oil sunflower seeds for bird lovers. The exact weight of seeds we will receive is not yet known. We will bag in 25 lb bags for easy handling. We were told the crop will be ready to bag in early December.
Other Regional Items in Stock
We have a good supply of Arkansas grown White and Brown Rice and Indiana grown White and Yellow Popcorn in various weight bags, boxes, etc. Some clients are giving these as Christmas gifts, for college students, and for just helping or thanking special folks who are on a tight budgets.
What, More Nuts? Raw Cashews?

We are sold out of our GA pecans, but there are some people who have asked about ordering more nuts before Christmas. Call us if you are interested in buying more soon.
There has been a particular interest in raw cashew pieces grown in India. They are available to us in lots of 50 lbs. If you would like some of these, but not a whole box, contact us now, and maybe we can group a small order together in a couple of weeks.
CA Citrus
We have a possible line on California Citrus for February delivery. If interested, call us and we will start a list of interested people when this fruit may become available.
We wish you health, and good eating!
Sincerely,Jack and Franklin